Quick Start Guide
Presentation Assistant is a best annotation tool for teaching, technical presentations, education, demonstration, explaining, and internal meeting at work or if you just need to explain someone something on your computer.
1. Main Interface
When Presentation Assistant is launched, it displays on the top of screen, as shown in Figure 1.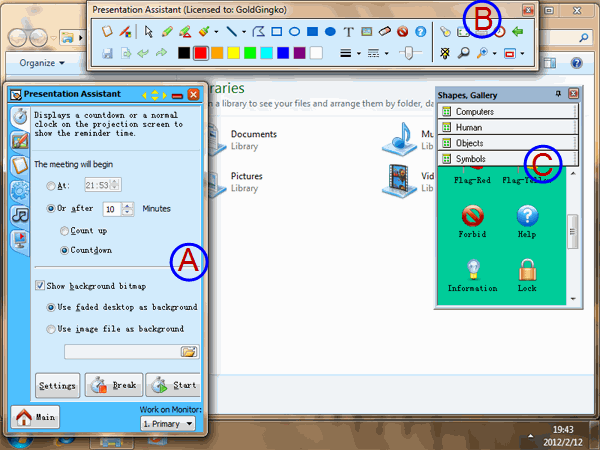 Figure 1: Presentation Assistant interface

Presentation Assistant's interface is explained below, as marked in Figure 1:

Main Control Pane: Here you'll find options to set the timer, screen zoom, annotation tool, electronic whiteboard etc. You can also customize task shortcuts, play music, and switch monitors.

Figure 2: Presentation Assistant Main Control Pane
Screen Drawing Toolbar: Many drawing and writing tools can be found here -- some additional tools such as spotlight, mouse tracking magnification, full-screen zoom, on-screen keyboard, clock, screen capture, etc. can also be accessed from the Screen Drawing Toolbar.
Shapes Gallery: Here you find various simple shapes, computer symbols, etc
2. Draw on screen
To draw on screen, just click any drawing tool button or with the system-wide hot keys Alt + 2. as shown in Figure 3.



Figure 3: Screen Drawing Toolbar

How to Exit Drawing Mode?
Press Escape key to clear all and exit.
Or press right mouse button to exit but drawings remained.
Or press the Screen Drawing Toggle Hotkey (Default Alt+2).
Or click the Windows/Drawing Switch button on the tool box.
===============================================================================
CLICK AND ADD FRIEND HERE !!!
=======================================================================